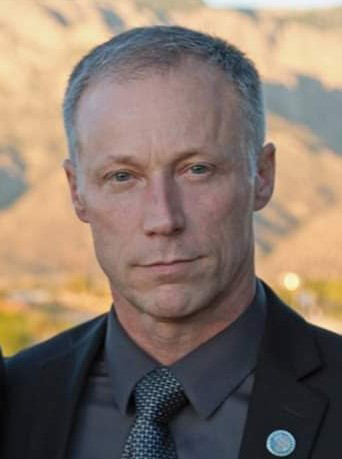 Troy Daniels is a retired police officer where he served as a Deputy Chief with the Champaign Police Department in Illinois. As part of his supervisory responsibilities, he worked with Champaign Police Patrol and Detectives, Street Crimes Task Force, and School Resource Officers. He was the Administrative Commander of the Explosive Ordnance Disposal (EOD) Unit. He was responsible for all budgeting and purchasing for the department's nearly twenty-four million-dollar budget. During his tenure, he played an active role in preparing and delivering crime news releases to various media outlets.
Troy Daniels was born and raised in Champaign and started policing in 1985 with the Champaign County Sheriff's Office. After spending nearly ten years there, he spent the last 24 years at the Champaign Police Department. During his 34 years of policing, he worked primarily with the Detective and SWAT Units (including serving as SWAT Commander). During his years as a detective and detective supervisor, he worked as an undercover narcotics detective, and he investigated and managed serious felonies, including numerous homicides and other violent crimes, in which many significant cases were solved with the help of tips from the public and Crime Stoppers.
Troy Daniels is a Board Member of Crime Stoppers USA, where he also serves as the Chairman of the Training Committee. He is also an advisor to Crime Stoppers of Champaign County and the Illinois State Crime Stoppers Association. His work with Crime Stoppers has given him the opportunity to work with Crime Stoppers organizations and law enforcement agencies worldwide.
During his tenure, Deputy Chief Daniels was fortunate to receive several awards and commendations. He was recognized with "The Chairman's Award" during the Crime Stoppers USA conference for his "many years of dedication and outstanding service to Crime Stoppers." In 2015, he was part of the Crime Stoppers USA Board when they received the 9/11 Police & Public Safety Commendation for their fight against terrorism. His work on federal initiatives has allowed him to meet with senior officials from the Department of Homeland Security, the Federal Bureau of Investigations, the US Marshals, eGuardian, US Fusion Centers, US Treasury, the Speaker of the House, the White House, and well as other Senators, Representatives and their staff.
He is a graduate of the University of Illinois and has a Master's Degree in Public Administration from Governor's State. He is a graduate of the Northwestern School of Police Staff and Command, and a graduate of the Police Executive Research Forum at Boston University. He is a member of the International Association of Chiefs of Police.